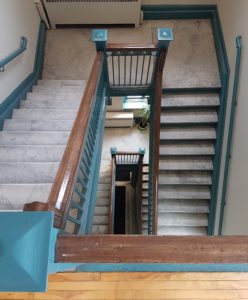 Welcome to our virtual gallery!
While the Ralph Thornton Community Centre was closed, due to the COVID-19 pandemic, we were pleased to bring our gallery online.
Although this is not the same experience as seeing the artists' works in the size and conditions they intended – and neither can we replicate our beautiful heritage space – we are pleased to offer the public an opportunity to experience the remarkable works by very talented people.
Once our building has reopened, we hope to mount these exhibitions in our physical space.
Enter our gallery to visit Ace and In Your Face, the exhibition of paintings by Mika Babineau.
---
Visit our previous virtual exhibition:
Enter our gallery to visit A Canadian Paradox, the exhibition of photographs by Lauretta Menendez.