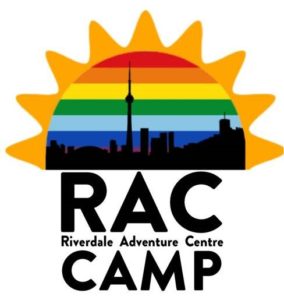 The Riverdale Adventure Centre (RAC) Camp is a fun summer fun day camp for children ages 6 to 12 and is offered in person or virtually.
Operating in August, this camp is based at the Ralph Thornton Community Centre.
---
---
Spread the word lots of space in our Virtual RAC Camp!!!!!
At Ralph Thornton Centre we are running a Virtual Summer Camp Program for campers who might be more comfortable taking part in activities from home. We have lots of available spots in our virtual RAC Camp and would love to offer this online experience to more children. Please see below details and ask any interested families to complete the attached form to enroll.
Ralph Thornton Community Centre – Virtual RAC Camp (FREE)
We have worked hard over the last few months to develop an interactive and fun virtual camp experience that includes daily activities that you would regularly do during summer camp. Our Virtual camp is held at 10:30 am daily for 1 hour and is an interactive experience.
The week before camp starts, you will be required to come to RTCC side door (765 Queen Street East) to pick up your Virtual Camp Kit for the following weeks activities. Pick up and Delivery within the area can be arranged between 1:00 pm to 4:00 pm on Fridays. This box might include instructions to games, craft supplies, activity supplies, and basic art supplies. You will also need a computer or device to sign in to the Zoom platform. The Friday before camp starts you will receive an email including Zoom Details and a reminder that your child's camp experience begins the following Monday.
For more information or to sign up, please complete the attached form and email to laineyl@ralphthornton.org
Looking forward to seeing you at our Virtual RAC Camp this summer!!