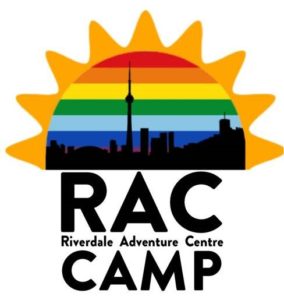 The Riverdale Adventure Centre (RAC) Camp is a fun summer day camp for children ages 6 to 12. RAC Camp is offered to local residents with dedicated spaces in 4 specific streams. The streams include spots for Local Low Income Families, Rivertowne & residents of Toronto Community Housing, LGBTQ+ Families and spot OPEN to all!
The camp is based at the Ralph Thornton Community Centre. Based on pandemic conditions and guidance from Toronto Public Health programming may include either or both in-person and virtual sessions.
RAC Camp will run for 8 weeks of the summer Monday to Friday from July 5 – Aug. 27, 2021.
Sign-up sheets must be received by Tuesday, June 15, 2020 by 5:00 pm.
---
---
For more information or to sign up, please complete the sign-up form and email to laineyl@ralphthornton.org
Looking forward to seeing you at our RAC Camp this summer!!