John Campey – Executive Director
John Campey joined the Ralph Thornton team in January of 2015.   From 2003 until 2014, John was Executive Director of Social Planning Toronto, an organization that links research with community mobilization to improve the quality of life of all Toronto residents, with a strong focus on supporting the community non-profit sector, and advocating on issues of poverty, exclusion, and marginalization.  John has also been an elected Trustee on the Toronto Board of Education, representing the Downtown Ward, a classroom teacher (including working as "Community Outreach Teacher" at Dundas Public School), and an association manager.  John has served on a number of volunteer Boards, including the Advisory Council of the Canadian Education Association, the board of the Canadian Council for Social Development, the Ryerson School of Public Administration advisory board, and the Triangle Program Community Council.  John lives in Cabbagetown with his partner Jefferson and their dog Copper (a Therapy Dog who also volunteers at the Centre).
---
Colleen Gray – Manager of Strategic Initiatives
Colleen Gray joined the Ralph Thornton Community Centre team in 2019 in the new role of Manager of Strategic Initiatives and is looking forward to working with the team and getting to know the community. She spent the last decade working in advocacy with children and youth, using a rights-based, client instructed approach. She also has a background in mental health, youth work and community programming. Colleen enjoys taking advantage of all Toronto has to offer, from parks to theatre to the many special events. If you don't find her at a summer weekend festival in the city you will find her in Muskoka, paddling a kayak or roasting marshmallows over a campfire.
---
Glenn Gustafson – Business Manager
Glenn joined the Ralph Thornton Community Centre as our Business Manager in 2015.  Glenn was the Executive Assistant to Deputy Mayor Pam McConnell for nine years.  At City Hall, he worked on local and city-wide projects and policies related to social inclusion and equity, including improved access to recreation to programming, increasing women's participation in municipal government, and the beginnings of Toronto's poverty reduction strategy.  In addition, Glenn has managed federal, provincial, and municipal election campaigns across the country.  He has shared his years of experience through creating training modules and leading workshops on strategic planning, volunteer engagement, and communications.  Glenn and his family live a leisurely walk away from the Ralph Thornton Community Centre.
---
Susy Glass
– Volunteer Coordinator
Susy Glass joined the RTC team in 2007 as part of the Riverdale Community Action Project. Susy has expanded her portfolio to include Volunteer Development and Policy and Procedure Review at RTC. Susy has a degree in Political Science and Sociology and has spent the last 2 decades working with marginalized communities to assist them in increasing their voice both in the community and politically. Susy has worked on various political campaigns spanning everything from women's rights and safety to anti-corporatization and anti-globalization. In her free time Susy enjoys practicing Yoga, spinning poi, travel and discovering good food.
---
Jianli (Janice) Zhang – Mentor Program Coordinator
Jianli Zhang joined the RTC team in 2010 as Youth-Children Mentor Program Coordinator. Jianli has a community service diploma and has experience working with marginalized and isolated community members in several non-profit organizations. Jianli speaks English and Mandarin, which could support Chinese newcomers and their families better integrate into our community during their adaptation period to the new country. Jianli also enjoys spending time with family, friends and doing crafts.
---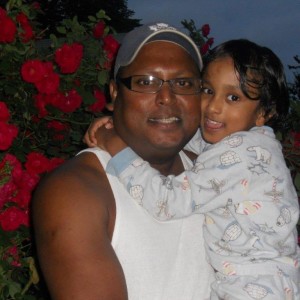 Ian Sieunarine – Maintenance
Ian Sieunarine started with the Ralph Thornton Community Centre team in March 2010, and holds the position of Maintenance Worker.  Ian brings 23 years of experience in the field of building maintenance, and takes great pride in the level of maintenance he delivers here at the Centre.  Ian is father to a very busy body eight year old son Kyle, and husband to 'his anchor' Tricia.  He's a proud home owner in the Parkdale neighborhood, and loves traveling back to his native Trinidad to spend time at his home there with his mom "who I love beyond words."  Ian is a very creative person – in his off time you will almost always find him in his garage helping a friend doing repairs on their car or just tinkering with some new idea to add to his house.
---
Mark Johnson – Maintenance
Mark Johnson has been with Ralph Thornton Community Centre since 1995. He has worked for RTC in various positions over the years from Child & Youth worker to Building Maintenance.  His greatest passion at present is screenwriting.  Some of his short films can be found here: www.pressfame.com
---
Rose Scher – Reception
Rose joined the team at Ralph Thornton in August 2014 as casual relief staff working in both Maintenance and Reception. Her previous employment for the Facilities Department at the University of Toronto from 2004 until 2014 provided her with many of the skills required for both aspects of her job; her enthusiasm and people skills make her a great fit. Her previous volunteer work includes the Toronto Pride Committee, the Toronto Rape Crisis Centre and the Inside Out LGBT Film Festival. She is a member of the Toronto Historical Bowling Society, and spends her free time with family, friends and their various children and pets.
---
Lucille Durand-Smith – Children & Youth Co-ordinator
Two years ago Lucille started as a placement student at Ralph Thornton Community Centre. Lucille worked closely with Nellies to develop and facilitate a program for women experiencing violence. Upon graduating from the Bachelor of Social Work Program, Lucille was hired at RTCC to assist with program development and provision. Lucille works as the Children's and Youth Program Coordinator, she continues to bring new and innovative ideas to programs for children in our community. Lucille takes every opportunity to explore Toronto with friends and is always looking for new and exciting cuisines.
---
Nicoletta Ioannidis – Part-Time Reception
Nicoletta started at the Ralph Thornton Community Centre as a volunteer in the Exchange Loft. A 2015 graduate of George Brown College's Hospitality, Tourism and Leisure Program, Nicoletta was an intern at the Chef's House restaurant and has worked at the Soho Metropolitan Hotel in the areas of human and resources and accounting. She also has experience in customer service. She is passionate about food, traveling and spending time with family and friends.
---
Grace Cameron – Part-Time Reception
Grace started with the Ralph Thornton as a relief receptionist and in the After School Care program in 2017. However, her history with the Centre goes back to the late '80s when she edited and published the Cabbagetown-Riverdale News on the second floor. An experienced journalist, Grace has been publishing JamaicanEats magazine since 2006 and organizes Caribbean-themed food events in Toronto, mainly at the Centre.
---
Jason Oulds – Part-Time Maintenance
Jason works the weekend afternoon shifts at the Ralph Thornton. He started as relief maintenance in 2009.  During the week he is a social worker with Margaret's, an agency that helps the homeless and people with addiction and mental health issues. He has also worked for the John Howard Society and lived in Australia…Melbourne, Sydney, Brisbane…for two years. Jason likes taking long walks and his happy place includes evenings at the cinema. A spicy Jamaican patty sandwiched between a coco bread also brings joy.
---
Conley Downey – Part-Time Maintenance
Conley started at the Ralph Thornton in 2015 as relief maintenance. He has also worked with the Boys and Girls club in Toronto as well as in the restaurant and hospitality fields. Conley likes to watch and play all types of sports, but basketball is his jam. His family hails from the historic North Preston area of Nova Scotia, the oldest and one of the largest Black communities in Canada.