Light in the Well
March 3 to April 12, 2020 *
*Due to the COVID-19 pandemic and the closure of the Ralph Thornton Community Centre, this exhibition was cut short.  A new exhibition will be scheduled at a future date.
My work is mostly based on found images, and sometimes they come from my drawings.
Going through these images, something jumps out at me.
Sometimes I'm captivated by recurring poses.  Sometimes the thing that grabs me is something that is only seen by me.
Quite often I have a file for years before it becomes the subject of a painting.
The paintings I have chosen to display here are portraits that I believe represents a place that accepts all.
About the Artist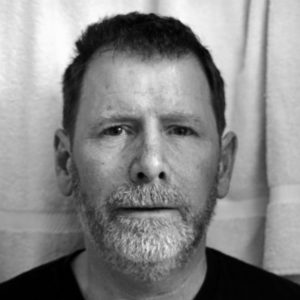 Chris Dale lives in Toronto. He works with latex paint on hardboard, applying paint with a palette knife and brush.  The goal of his art is to push emotions through portraiture as a documentary.
Chris has a degree in philosophy and anthropology, and he is familiar with the concepts around art. He had some art training in high school around painting techniques and photography, as well as college courses in carving.
Most of his exposure has been online magazines and small galleries.
www.instagram.com/artchrisdale
www.facebook.com/ArtistChrisDale
---